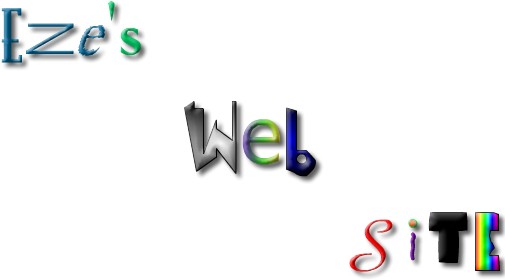 Welcome to a dynamic site full of multimedia and interaction capabilities. A site that proves that the web is the most powerful communication medium ever made.

Welcome to: Eze's Web Site!

You have the proper software to view this site. So come in and enjoy

Just click on the logo to enter.

Powered by counter.bloke.com